Welcome to EFT Spain site for Animal healing with Emotional Freedom Techniques or 'Tapping' as it is commonly known.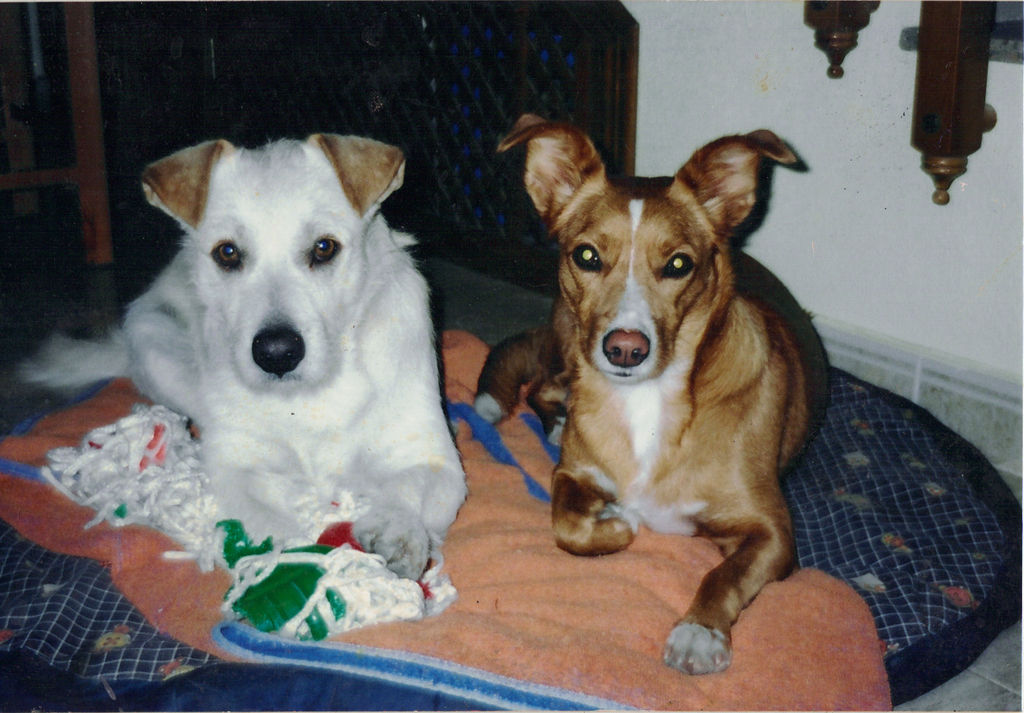 Barney & Lucy. Both abandoned dogs in Spain.
My experience began with my own dogs when I gained an 'Animal Energy Healing Certification'. I was interested in helping my own animals with energy techniques.
Lucy is extremely receptive to 'physical and attracted if I am tapping on a client or friend. Barney could not be further removed, if I even think about 'tapping' on him, he literally runs away.
This is why surrogate or proxy healing is so well used with animals and seems to work quickly, simply and efficently with many surprising results.
This site is offered to encourage you to 'try EFT with your animal' and is definitely not to discourage visiting a vet with any issue. Importantly, a vet is always a first point of call for your companion.
What are some of the animal issues that EFT can treat?
Our pets often take on our issues... our negative emotions and illnesses. Fortunately animals are very receptive to energy healing and EFT is effective in alleviating and clearing the following:
Self-esteem and abandonment issues
Allergies
Injury, disease, pain and discomfort
Destructive behaviour
Aggression towards other animals and people
Other problems related to temperament eg:barking in dogs
Fears and phobias
Abuse trauma
Bereavement of owner or fellow animal friend
Anxiety, stress
House training
Obedience training
We humans can use it for 'bereavement' of our pets and for annoying pet/animal related issues
We owe it to our pets to clear the blockages in their energy systems that are contributing to their illnesses and behavioural problems. Give it a try... use EFT to bring your pets relief without the use of drugs.
Or give me a call, we can use EFT for animals by Skype.
Whilst we use EFT for ourselves and can learn EFT on courses , it is such a beautifully simple technique to use with our animal friends. View here.
NEW TO EFT ? Here is an EFT FREE MANUAL DOWNLOAD courtesy of EFT Free.net.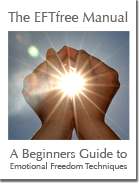 CLICK ON MAGAZINE FOR DOWNLOAD
I'll be delighted to be of service. If you would like to subscribe to EFT Spain informative monthly newsletter, please complete the box below. You will then be sent a confirmation email to click on.